The European Academy of the Regions (www.ear-aer.eu) offers to all residents of Albania and especially the affected areas around Durrës its wishes of strength, solidarity and resilience in these uncertain times.
It congratulates EU member states Romania, Italy and Greece that already sent their rescue units to the affected areas and urges the EU emergency civil protection mechanism to coordinate international rescue efforts. Albania is a country that followed up the directives of the EU very closely and reached these last years a level enabling the country  to apply for EU membership.
It is now, in gloomy days in which an earthquake will give the economy a blow, that solidarity from Europe will be very much at its place.
EAR-AER asks ECHO EU emergency aid to deliver immediately funds for medication, food, clothes , baby foods.
EAR-AER has solid members, partners and friends in Albania able to advice on a regional level which matters will be the most effective in the affected areas.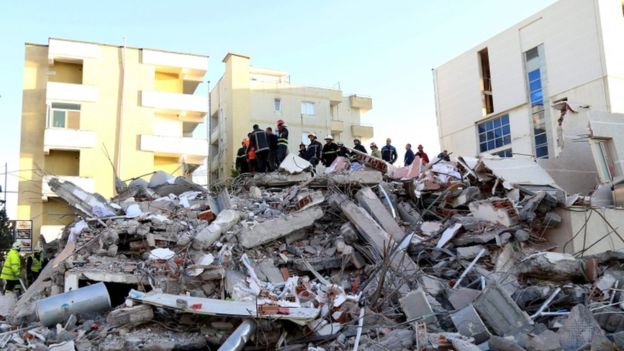 EAR-AER is ready to collaborate with the Albanian cities and regions and its civil society representatives it visited before, in order to give effective answers to needs and restore the confidence and perspective of the population thanks to tailor-made help from the EU.
EAR-AER is able to make preparations together with EU DG NEAR to free funds for reconstruction with a focus on housing, schools, hospitals , infrastructures , small business.
To EAR-AER's president opinion "aid should not only be affected to the state but should not forget municipalities, universities, hospitals and civil society organizations that are effectively present in the country."