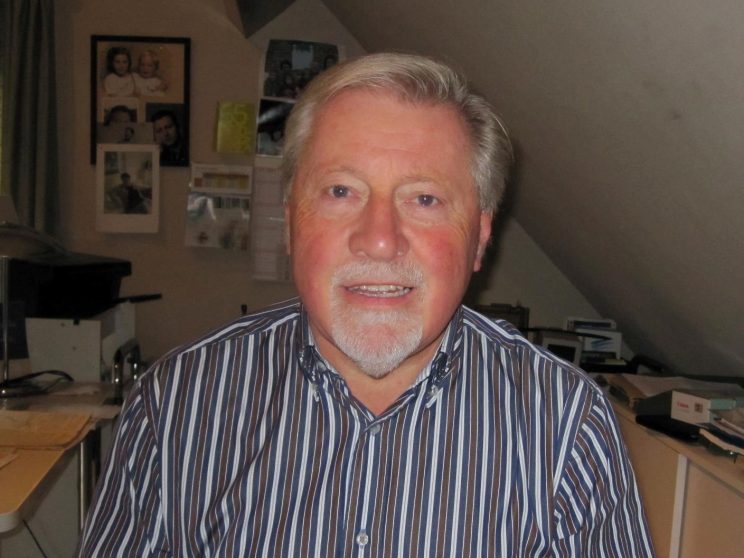 Jean-Marie Van Houwe (9/8/1941 – 18/12/2017)
Our beloved honorary member Jean-Marie Vanhouwe passed away unexpectedly last Monday and has been buried today 22-12-2017 in Court-Saint-Etienne. Jean-Marie was 76. After a career as high level consultant in London and later Paris, he became general manager of several international associations, among which the European Marketing Confederation, the European Federation of Management Consultancies Associations and SME Union.
After his retirement, Jean-Marie was founding father of the European Academy of the Regions, of which he became honorary member. He continued to be actively involved in the Academy's board meetings and shared his valuable experience. He had a significant network in Belgium and in EU circles and was able to attract important members to our organization.Jean-Marie was married for over 50 years to his wife Arlette, had a son and a daughter and four grandchildren. Both his son and grandson highlighted during the funeral the outstanding intelligence and positive character of Jean-Marie, always looking for new experiences and giving his children and grandchildren an undisputed support in everything they undertook.
We will always remember him as a man with great charm, a great European with an outstanding loyalty and with an enormous impact on the development of our organization.
May he rest in peace!
---

Ángel Pintado Barbanoj, Senator Spain
Member of Parliamentary Assembly Council of Europe President of World Action of Parliamentarians and members of Government for Life and Family Honorary Adviser Argentina Sciences Association of Legislation and Parliamentary Law Member of the Spanish Family Forum Founding member of the Family Association and Human Dignity Founding member of Young Farmers of Aragon Born in Barbastro (Huesca) Spain in 1961, married with three children.
Political Activity: Since 2011 Senator Member of Parliament. Spain. From 1996 to 2011 Member of Parliament of Aragon. From 1991 to 1996 Councilman Hall Barbastro 1991.
Senado Plaza de la Marina Española 8 28071 – Madrid, Spain
http://www.senado.es
https://www.linkedin.com/in/angel-pintado-barbanoj-a7687967/
---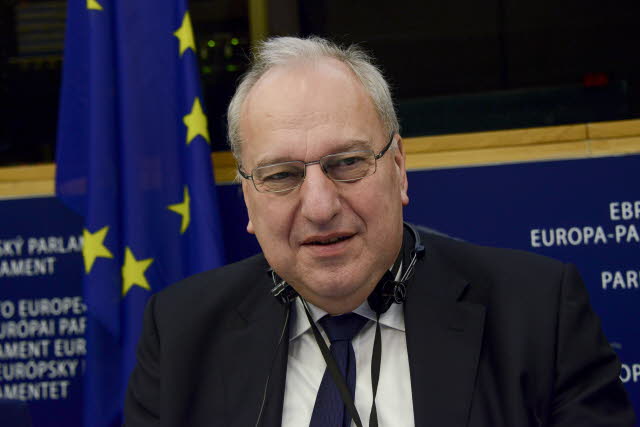 Evžen TOŠENOVSKÝ, Member of the European Parliament
Born 26 February 1956 is a Czech politician. He was elected Member of the European Parliament in the 2009 European Parliament election receiving the largest number of preference votes.
Mr. Tošenovský graduated from the Technical University of Ostrava in 1981.In 1993, he was elected mayor of Ostrava and remained in the office until 2000. From 2000 to 2008, Tošenovský served as governor of Moravian-Silesian Region. He's married and has two children. Mr. Tošenovský is also a recipient of numerous awards and decorations. In 2002, he was promoted to therankofknight of the Légiond' honneur.
http://www.europarl.europa.eu/meps/en/96713/EVZEN_TOSENOVSKY_home.html
www.tosenovsky.cz
---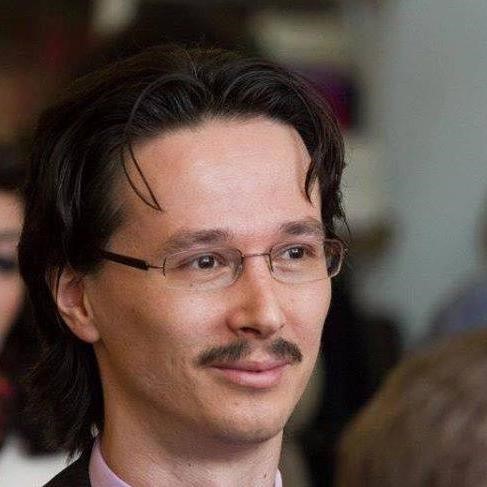 PhD.Cristi DANILEȚ, Judge, member of Superior Council of Magistracy, Romania
He is a Romanian judge since in 1998 and PhD. He was personal adviser to the Minister of Justice (2005-2007), represented Romania in the European Commission for the Efficiency of Justice of the Council of Europe (2005-2007) and currently serves as a member of the Romanian Judicial Council (since 2011).
He is the most vocal judge from Romania, an active campaigning for rule of law and fight against corruption, legal education of citizens and mediation. He is a known promoter and defender of independence of justice, impartiality of judges and judicial integrity. He is the author of several books and articles on the judiciary, its independence and judicial anticorruption and he is trainer at the National Institute of Magistracy in " Judicial Ethics".
He is an expert in international justice reform in Moldova and has been invited as a specialist in events that took place in Albania, Bulgaria, Macedonia, Montenegro, Panama, Poland, Tunisia, Turkey, Ukraine.
http://www.cristidanilet.ro/cv
---
Cristian-Silviu 

Bușoi, 

Member of the European Parliament
Member of
Committee on the Environment, Public Health and Food Safety (ENVI), Delegation to the EU-Ukraine Parliamentary Cooperation Committee (D-UA), Delegation to the Euronest Parliamentary Assembly (DEPA) and substitute of Committee on the Internal Market and Consumer Protection (INTA), Delegation to the EU-Turkey Joint Parliamentary Committee (D-TR) and Delegation for relations with India (D-IN).
http://www.europarl.europa.eu/meps/en/38420/CRISTIAN-SILVIU_BUSOI_home.html
http://www.cristianbusoi.eu/

Henri Malosse, former president of the European Economic and Social Committee
Former representative of the French Chambers of Commerce in Brussels, Mr. Malosse  became member of the
European Social and Economic Committee
in 1995 and he was the 30
th
President of the EESC, the 5
th
European institution in the European protocol order, from 2013 until 2015.
He continues to be active as a politician, partly in Brussels as member of the EESC until 2020, partly in his homeland Corsica, where he gives advice to the newly created special status region (Collectivité territoriale) and where he is chairman of the House of Europe (Maison de l'Europe).
He is the author of books about European subsidies and stood at the cradle of E.E.N., the European Entreprise Network. He continues to be active as a politician, partly in Brussels, partly in his homeland Corsica, where he gives advice to the newly created special status region (Collectivité territoriale) and where he is chairman of the House of Europe (Maison de l'Europe).
Pragmatic and committed, he has been actively involved in EU policies  supporting SMEs and, in particular, inspired the creation of the Euro Info Centres, specialist EU policy information centres, in over 300 towns and cities across Europe.
Mr Malosse was personally involved in the launch of the French Chambers of Commerce and  Industry Delegation to the European Union, becoming its president six years later. Already a  firm believer in the importance of building a strong bridge between the EU institutions and  civil society, he went on to establish the European Association of SMEs at the European  Parliament several years later.
http://www.eesc.europa.eu/?i=portal.en.members-former-eesc-presidents-henri-malosse
As Managing Director, Jan brings over 15 years of experience in energy trading in a variety of corporate functions. Jan advises the top-tier management of his international clients on a range of legal and regulatory aspects of commodity trading and gives contractual advice. He offers profound expertise in the energy industry, regulatory compliance, contractual support, risk management and business development.
https://www.linkedin.com/in/jan-haizmann-520250/
H.E. Andrej Lepavcov,  Ambassador
Ambassador, Special Advisor to the Minister of Foreign Affairs, Ministry of Foreign Affairs of the Republic of Macedonia since July 2017;
Ambassador and Chief of Mission, Mission of the Republic of Macedonia to the EU, Brussels, Belgium (November 2011 -July 2017);
Foreign Policy Adviser, Office of the Prime minister of the Republic of Macedonia (June 2007 -November 2011);
Deputy Director-Branch office Skopje, Macedonia, International Republican Institute (November 2004 – June 2007);
Spokesman of thePresident, Cabinet of the late President of Republic of Macedonia, H.E. Boris Trajkovski, (November 2003 – 2004);
Head or research department and Deputy director, Water Development Institute of the Republic of Macedonia (April 1999 – November 2003).
Ivan Jakovčić, Member of the European Parliament
Former prefect of the Istria County in Croatia and former Minister of the European integration, Mr. Jakovčić was elected in 2014  Member of the European Parliament.
Mr. 
Jakovčić 
is  Vice-President of the Delegation to the EU-Albania Stabilisation and Association Parliamentary Committee, deputy member of the Delegation to the EU-Serbia Stabilisation and Association Parliamentary Committee,  member of the Committee on Agriculture and Rural Development and member of the Regional Development Committee.
http://www.europarl.europa.eu/meps/en/124754/IVAN_JAKOVCIC_home.html
https://www.facebook.com/Europazasve/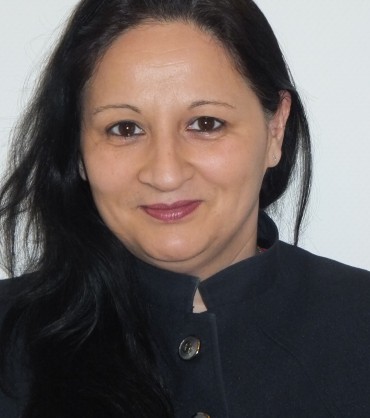 Madi Sharma
Social Capitalist Madi Group: International Business Broker, Education Entrepreneur; Speaker. UK
Madi Sharma is a businesswoman who currently runs the Madi Group, a group of private sector and not-for-profit companies with a philosophy to create innovative ideas tailored to local action which can achieve global impacts beneficial to society. Ms. Sharma also heads up WESTT Women's Economic and Social Think Tank, working on concrete solutions for issues facing the development and progress of women in international communities. Global Entrepreneur Envoy (www.entrepreneurenvoy. org) is her latest venture: an International web-portal that unites and recognizes entrepreneurialism in all its forms, across all boundaries, and in all its guises. A single global portal for entrepreneurs, like-minded individuals and organizations that want to turn Ideas into Action, promote sustainability and celebrate success. Ms. Sharma is a public speaker internationally, particularly in the field of entrepreneurship, diversity, gender balance and her passion for corporate social responsibility. She currently works in India and across Europe with businesses and governments. Locally, she is a Business Ambassador for Nottingham and a Business Champion for the East Midlands. Additionally, Madi is a member of The European Economic and Social Committee in Brussels, a Prime Minister's appointment, representing the Employer's Group.
Curriculum Vitae
Education History: Colonel Frank Seely Comprehensive – Calverton Nottingham – 8 O'levels
Nottingham High School For Girls GPDST – 3 A'levels
Certificate of Professional Competency ( CPC) 2001
Current Appointments
Advisory Board Member Nottingham Creative Quarter
Board Member Indo British Trade Council www.ibtc.org.uk
Global Sales Manager Gotham Street llc www.gothamstreetllc.com
President of EESC Committee On European Instruments for Human Rights and Democracy
Advisory Board European Commission Vice President Antonio Tajani DG Enterprise & Industry
Advisory Board – Awards Recognition Bureau
Patron – Mozaic Domestic Violence in Pregnancy St Thomas Hospital London
Womens' Enterprise Policy Group – UK and Europe
Independent Remuneration Panels  – Nottinghamshire Police, Nottinghamshire County Council, Mansfield Council, Ashfield District.
UK Member EESC – Brussels   Prime Minister appointment
Women's Speakers Agency  – Public Speaker
Ambassador for Nottingham      and     Business Champion – East Midlands
Participant – Open Ground  Graduate Common Purpose – Nottingham
"You must be the change you want to see – No Excuses"
http://madisharma.org/about-me/