---
 OUR PARTNERS
---
Flanders is the gateway to Europe. In addition to a productive and highly qualified population and a research and investment-friendly climate, Flanders possesses an extensive rail and road network as well as several large ports. Discover the major sea ports and Zaventem airport.
Vlaamse Regering (Government of Flanders)
Martelaarsplein 19
1000 Brussel
Tel.: 02 552 60 00
Fax: 02 552 60 01
http://www.flanders.be/en
www.fdfa.be / www.twitter.com/Flanders_MFA / www.facebook.com/FlandersDFA
---

Correggio Consulting is an independent, international consultancy providing specialist services in the energy and utilities sectors.
Located in Brussels at the centre of European policymaking, we work with companies to tailor their commercial and business strategies so that they can compete and operate in increasingly complex European and global markets.
Our team of experts leverage their market and industry expertise to meet the demands of a diverse clientele. Our clients include commodity trading companies, large industrials in the EU and beyond.
Our deep and extensive experience in the energy industry includes, but is not limited to, in-depth knowledge of international wholesale gas and power trading markets, power generation and transmission, and gas storage and transmission.
To discover more about us and how we can meet your diverse needs, contact our office.
Correggio Consulting
Rue le Corrège 93
1000 Brussels, Belgium
Phone: + 32 (0) 2 737 11 00
E-mail:
info@correggio-consulting.eu
http://www.correggio-consulting.eu/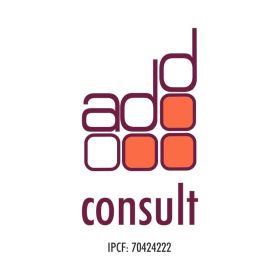 ADD CONSULT SPRL
Accounting Company agreed by IPCF, based in Brussels, Belgium
ADD Consult does accounting services for individuals / independents and companies, development of financial plans for Banks and conducting financial analysis for projects with grant funding (European and local).
Rue Van Orley 5
1000 Brussels, Belgium
Email: addcomptabilite@gmail.com
Tel / Fax: 022 198 295;
Mobile: 0472 277 138
Representative:Mr Florin Trufin
---

 Europe for Diversity and Culture (EDC)
Non-profit association based in Chania, Crete, Greece
Europe for Diversity and Culture (EDC) is a non-profit private association registered on 12 December 2012. A multidimensional nonprofit NGO actively involved in daily affairs to promote the principles and implementation of European values, integration and preservation of heritage and culture.
Head office of the association is in the city of Chania, Crete, Greece
Composed of members and administrative bodies that work together to carry out activities, projects, consultancy for the benefit of society.
"Europe for Diversity" is non -profit org with experience in education management, learning disadvantaged also engaged on the Social Affairs through close cooperation with individuals and associations having a good expertise in social and economic fields.
Activity
EDC is an organization that has been involved in reducing diversity among all the immigrants in Crete.
EDC has strong ties with the largest immigrant communities in Crete. The immigrants are mostly from Albania, due to the closeness of the borders between Albania and Greece, but among these immigrants there is also a big percentage of other nationalities like Syrians, Egyptians and many other nationalities.
Aims and objectives
Our association has been created in order to offer its services to the promotion of European values through participatory research, activities particularly in the field of education, culture and social life, through appropriate European programs, partnership development with various organizations in Europe and around the world for the benefit of various disadvantaged groups vulnerable groups, at risk of social exclusion and beyond.
We work to promote respect for diversity and discover the current problems, opportunities for social intercultural engagement and volunteering at Union level.
Our objective is to understand, through informal training, the current problems affecting the psychology of children, specially immigrant (including Roma)as there are cases of social exclusion of migrant children because of their origin.
Our work is to provide education in the first instance and we have been working very closely with the many multicultural schools in Chania and organizing classes in order to teach languages and help these school children to acquire a better level of education to allow then progress into Higher education and become achievers in real life (education help these young children to gain the necessary knowledge, self esteem and confidence to become real life achievers).
Teaching of mother language
Comunity integration and development
Knowledge preservation and protection of different types of diversity.
International exchanges
Meeting with youth and immigrants families to recognize and address the actually problems
---

Animal Husbandry and Feed Production Institute of Agricultural University of Georgia
The purpose of activity of Institute is basic and applied researches for scientific providing and the solution of the major problems of selection, reproduction, feeding and technology of the maintenance of agricultural animals.
The Institute provides its functions in the fields of animal genetics and animal husbandry and small livestock farming.
Animal Husbandry and Feed Production Institute isthe teaching and research centre, which aims to create awareness of the fundamental and applied research based on a new innovative, highly qualified specialists to increase / training. The Institute was established to provide new technologies to create innovative technologies to improve agricultural – farm animal selection, reproduction, and feeding and care – keeping of livestock production and processing.
For further details please visit oru website: http://www.agruni.edu.ge/Animal Husbandry and Feed Production Instituteof Agricultural University of Georgia
University Campus at Digomi,
240 David Agmashenebeli alley,
0159 Tbilisi, Georgia
Director
Prof. Vladimir Elisashvili
---

 Business Institut EDU
Praha, Czech Republic
Business Institut is the largest MBA school in the Czech Republic, which specializes in vocational education programs MBA (Master of Business Administration), BBA (Bachelor of Business Administration) and LLM (Master of Laws).
Business Institut cooperates with a number of leading experts from various professional fields who contribute to the level and quality of vocational education. Business Institute is a member of many professional organizations, where mutual cooperation helps to maintain the current trends and to acquaint them with professional and lay public.
For more information please visite our website: www.businessinstitut.cz
Business Institut EDU a.s.Kodaňská 558/25
101 00 Praha 10, VršoviceTel. / fax: + 420 234 221 342
Tel.: + 420 234 221 343
Email: info@businessinstitut.cz
Email: studium@businessinstitut.cz
---
 The Center for the Study of European Politics for Regional and Local Development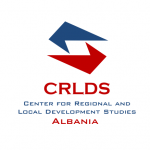 It is an non-profit organization in the legal form of the "Center".The Center is registered with the decision of Court of Tirana No.748 dated 04.05.2012 Tirana.The Head Office of the Center for the Study of European Politics for Regional and Local Development is located in Tirane, Komuna e Parisit Street.The Center for the Study of European Politics for Regional and Local Development will perform its activity in the whole territory of the Albanian republic but even outside Albania.
The Object of the activity of the centre are:
-The center will promote and organize meetings that deal with the topic of regional and local sustainable development in economic, social, cultural and environmental area, as well as relevant policies.
-The center acts as a centre for training and sensibilization for interested individuals and groups, within the scope of its activity. It organizes and promotes seminars, meetings and conferences related to this field.
-The center establishes relationship with local and foreign analogues organization in order to exchange experiences, promote best practices as well as the collection and presentation of case studies of national, regional and local interest.
-The center conducts appliedand theoretical research,education and consulting activity in the field of regional and local sustainable development.
-The center promotes and favour the scientific cooperation between Albanian and foreign researchers, operating in the development of theanalyse sector, assessment of local resources and environmental, cultural and territorial impact,of the development and their compatibility with the European directives and the development indicators formulated at the international level.
The Center is represented regarding the thirds by its Executive Director, Ms. Luiza HOXHAJ.
Address 1: Komuna e Parisit, Pallatet Alban Tirana, Nr 4 . Kat 5 Ap 3,Tirane, Shqiperi
Address 2: Qendra Olympia, Prane Postes 8, Kati II. Tirane
TEL: +35 542 32 05 56
FAX: +35 542 32 05 54
EMAIL: INFO@CRLDS.ORG
EMAIL: LUIZA.HOXHAJ@CRLDS.ORG
WEBSITE: WWW.CRLDS.ORG.
---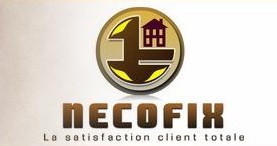 NECOFIX
It provides all types of finishing work inside and outside of private buildings in Belgium.
Complete refurbishment projects
Plumbing and heating
Cleaning, insulation and refurbishing of roofs
Tinwork and boarding
Insulation and construction of flat roofs
Refurbishing, design and construction of bathrooms
Laying tiles and parquet floors
Painting and decorating
Electricity works
Construction of sidewalks
Replacement of windows and doors
Replacement of glazing
NECOFIX mission is to offer quality services and excellent client Service.
Our warm welcome and our personal approach are the qualities that set us apart but also the guarantee of fast, efficient and professional work that make us a proud and winning team.
Our goal is your satisfaction!
For further details please Visite our website http://necofix.be/necofix_eng.html
or contact us:
NECOFIX SPRL
Kasteelstraat 58B-3090 Overijse
BTW 0845.608.485
General Manager Kornel NEGRO
Mobile: +32 484 670 152O
ffice: +32 306 63 99
email: info@necofix.be 
---

AISVEC, Italian Association for Economic Development
Aisvec is an independent association aiming and promoting the economic development of all the enterprises.The association keeps steady and stricktly relationshipswith foreign Institutions and business associations for preferred information exchanges.Aisvec promises a primary role towards its members guaranteeing relationships with many SMEs groups.It promotes a series of focused events, conferences, business meetings, workshops; it suggests proposals for improving solutions to the companies.Thanks to its team of experts, Aisvec insures top level consulting and personalized stategic aids to better realize corporate projects.
Registered Office Via Ca Lin 98 VENICE, 30174 ITALY
Piazza Cola di Rienzo 69, ROME, 00192 ITALY
---
European Association for Local Democracy
Established in 1999, ALDA has already 170 members and has its main office in Strasbourg and regional antennas in Vicenza and Brussels. The organization is doing projects on behalf of its members and is focused especially on the Western Balkan countries. It also has an Eastern-European partnership and a Mediterranean partnership. Activities in the European Union focus in particular on the promotion of Active European Citizenship. Activities in the Western Balkans and European Neighbourhood focus on good governance, citizen participation, European integration and decentralisation.
---
Asociatia Suport Regiunea Centru Brasov / Support Association Centru Region Brasov
Support Association is a non-profit, non-partisan and non-political organization that was established in March 2009 in Bucharest, Romania.

Our mission is to engage people in providing valuable, sustainable and feasible solutions to problems of public concern. We envision a world where all people are creative problem solvers, proactively address issues important to society and develop satisfactory policies to make positive improvements to their lives and their communities.
We have developed two main lines of action: citizen engagement through our SUPPORT -ive Method of Public Policy and entrepreneurship.
Our main sources of funding include: European Commission's Programme for Human Resources Development and European Commission's Black Sea Cross-Border, Co-operation Programme. At the moment, we have over 20 full-time staff engaged in the current projects, which are responsible for coordinating our citizen Engagement method, organizing courses and events to boost the entrepreneurial potential of people and organizing vocational courses.
We deliver pragmatism. We invest actively to support the community, develop successful businesses and people because this is essential for a respectable society and, most important, a SMART society.
We operate on a simple principle, namely that if you want to live in a better community you must contribute to its formation. Therefore everything we represent starts with solutions for the community interests that translate into measurable business gains.
The direction that we have defined in the last years of activity is centered on:
1. The implementation of social projects, concentrated on youth and increasing the rate of employability;
2. Supporting the range of information, orientation, professional counseling and professional training courses services;
3. Entrepreneurship activities and business consultancy (ex: "Start UP Smart" Business Incubator launched in 2015 in Galati County)
Thanks to the fact that we have a long standing history of writing and implementing projects for our own organization, we have used this capacity and offered business and grant funds consultancy for interested companies and organizations.
Asociatia Suport Brasov
Mrs. Silvia Daniela Prohib
President of Centru Region Brasov and Manager of SC CYBER CONT EXPERT SRL
cybercontexpert@gmail.com +40 722 250 904
www.asociatiasuport.pro
---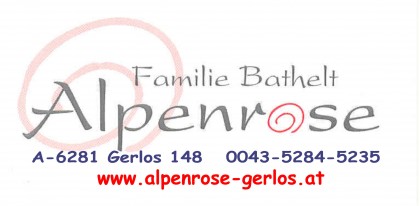 Alpenrose Hotel-Pension 
6281 Gerlos Austria
Roland und Karin Bathelt
0043 5284 5235
0043 664 2107896 oder 0043 664 1046650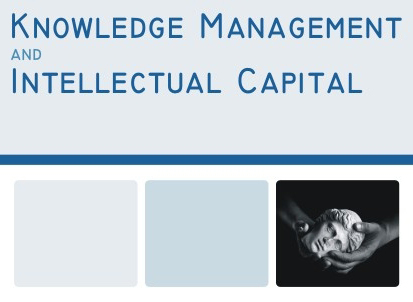 ---
 OUR MEMBERS
---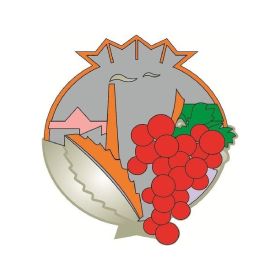 Municipality of Kavadarci
The Municipality of Kavadarci is situated in the region of mid-Povardarie and the area of Crnorechie, from the Tikves dam running with the river Vardar all the way to the Macedonian – Greek border, and encompasses a large part of the Tikves Valley.
The area of the Municipality is 1.021 km2 and counts as one of the largest municipalities in the country.
There are a total of 39 inhabited locations in the Municipality of Kavadarci * which differ in their geographical arrangement.
The city of Kavadarci is located at 230 – 270 m above sea level.
The area of Tikves is exposed to Mediterranean and continental Mediterranean climate.
The average temperature throughout the year is 13, 5 Co, where the maximum temperature in summer can reach 42 Co, and the minimum temperature in winter has been known to fall into the –20s.
The average annual rainfall amounts to 500 mm, unevenly recorded during the course of the year. With the construction of the artificial accumulation "Tikves", the climate conditions in the regions have significantly changed in comparison with earlier periods.
The road connection between the Municipality of Kavadarci and other regions and municipalities is centrally based on the motorway that stretches between Skopje and Gevgelija, at a 14 km distance and through the regional motorway Skopje-Veles-Prilep-Bitola, at a distance of 11 km. According to the latest population census, households and domiciles in the Republic of Macedonia dated in 2002, the number of inhabitants in the Municipality of Kavadarci amounts to 38.741 or 11.848 households.
The average number of family members is 3,25, and according to the national structure, the dominant population is Macedonian, in other words 96.79% of the total number, and the remaining percentages go to the Romma, Serb, Turk, Vlach and other groups.
The gender structure in this municipality is almost equal.
---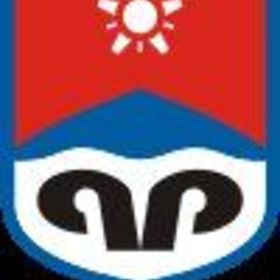 Municipality of Prijedor
Republic of Srpska and Bosnia and Herzegovina
Prijedor city is located in the north-west part of Republic of Srpska and Bosnia and Herzegovina on the riverbanks of Sana and Gomjenica as well as on the hills which descend Kozara mountain into Prijedor valley.The area of Prijedor municipality encompasses 834 km², and the town itself is situated at an altitude of 135 m. Prijedor municipality is the second municipality in Republic of Srpska according to both its size and the number of its inhabitants.According to the estimation, presenty, there are around 105.000 inhabitants living in the area of Prijedor municipality, of whom 48% are urban and 52% are rural.
For further details please visit http://www.prijedorgrad.org/programEng.aspx?programCode=4755
Prijedor Municipality
Prijedor Trg oslobođenja 1
Phone: 052/245-101
Fax: 052/245-104
www.prijedorgrad.org
---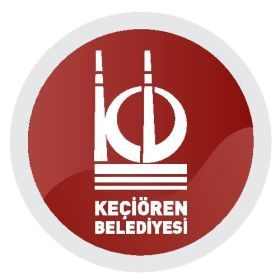 Municipality of Keçiören
Republic of Turkey
The journey of the Municipality of Keçiören dates back to 1983, when it became a separate municipal constituency. It comprises 51 precincts and covers the area of 190 km2 in the northern part of Ankara, the capital city of the Republic of Turkey.
The Municipality of Keçiören is situated about 13 km from the city center with the altitude of 1075 m above sea level. It is a beautiful green area surrounded by hills and mountains.
Today, Keçiören is the largest municipality in Ankara with over 800,000 residents. Numerous projects in sustainable development, environment, business and economy, education, culture and arts, science and technology, urban development, and tourism have especially flourished in the last ten years, earning Keçiören the title of one of the most developed areas in Turkey.
For furher information you may visit our entity's web-page
www.kecioren.bel.tr
and get in contact by e-mail keciorenbld@gmail.com
---
Adr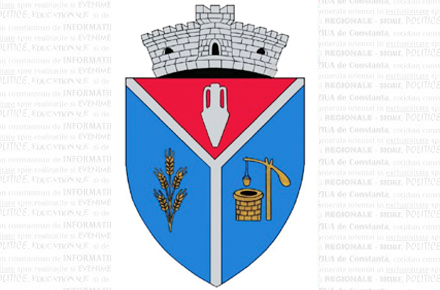 esa:  Municipality of Cumpăna, Constanta, Romania
The commune includes the village with the same name, Cumpăna (historical name: Haşiduluc, Turkish: Haşiduluk). The village was mentioned under the name Haşiduluc for the first time in 1870 by Ion Ionescu de la Brad in his work "Excursion agricole dans la plaine de la Dobroudja". It was renamed to Cumpăna in 1926.
Although still mentioned in the official documents as part of the Cumpăna commune,[the village of Straja (historical name: Mahometcea, Turkish: Mehmedçay) was abandoned to make way for the Danube-Black Sea Canal and its population moved to Cumpăna.
In the past few years, Cumpăna has become a favourite residential area for the people leaving the crowded city of Constanţa. Recent developments like sewage, natural gas pipeline grid and proximity to new major hypermarkets accelerated that process. In Cumpăna there are two Orthodox churches, one of which was renovated in 2007, and one Pentecostal Christian church founded in 1991.
In 2007, Cumpăna was awarded the honorary title "European Village" by the European Union delegation in Romania.
The mayor of Cumpăna is Mrs. Mariana Gâju.
Contact: Sos. Constantei nr. 132
              907105 Cumpana, Constanta, Romania
Telefo +40/241/730.788
   Fax: +40/241/739.003 interior 109 si 130 or +40/241/739.001
http://www.primaria-cumpana.ro
https://www.facebook.com/primariacomuneicumpana

Municipality of Vlorë is the third largest city and a municipality in Albania. It is also the second largest port city of Albania, after Durrës. Geographically, it has a coastline on the northern shore of the Mediterranean Sea, the Adriatic and Ionian Sea, which forms the Bay of Vlorë.
 Vlorë was founded as an ancient Greek colony in the 6th century BC by the name of Aulon and continuously inhabited for about 26 centuries. It became a bishopric (twice) and remains a Latin Catholic titular see. In modern times, the city was briefly the capital of Albania. It is where the Albanian Declaration of Independence was proclaimed on November 28 in 1912. It is also one of the most cultural and economically significant cities of southwestern Albania. Vlorës is home to Albania's second largest port, the Port of Vlorë.
Municipality of Vlorë / Bashkia Vlorë 
 Sheshi "4 Heronjtë"
Vlore, 9400, Albania
info@vlora.gov.al
Telefoni: 00355 33 421 421/ 422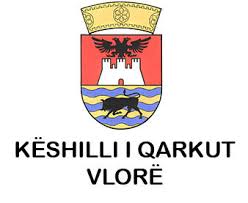 The Regional Council is a territorial and administrative unit that comprises LGUs with geographical, traditional, economic, social connections and common interests (districts of Vlora, Saranda, Delvina). Vlora is noted for numerous natural resources, rich biodiversity and ecological corridors, with many natural assets, climate, water, archaeological, historical, cultural, as well as human resources.      www.qarkuvlore.gov.al
Këshilli i Qarkut Vlorë
sheshi "4 Heronjtë" Vlorë
Vlorë(AL) 9401
https://qarkuvlore.gov.al/qarku-vlore/