Dpl.ing Nelu NEACSU, Founder and chairman of the board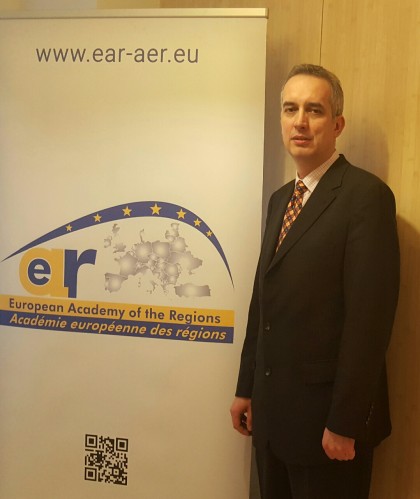 Nelu was born on the 28th January 1971 in Romania.
He graduated the Military Naval Academy "Mircea cel Batran" Constanta and served as officer in the Romanian Military Navy. After leaving the Navy he worked in several companies in Romania (Metro Cash & Carry) and in 2000 he set-up his own consultancy Company (IMMediacy).
In 2004 he moved to Brussels. He has over than ten years experience in European affairs, being Brussels representative of the National Union of Romanian Employers to European Union (www.unpr.ro), head of office of a Romanian MEP for almost 2 years, and currently is alternate member of the European Economic Social Committee.
In addition, he was member of presidency (Co-Treasurer and Treasurer) of the SME Union of the EPP from 2009 to 2011 and International Secretary of Romanian EPP member Party. In may 2014 he was candidate for European Parliament.
He is founding member of the Romania-Belgium Business Club (www.romania-belgium-bc.com) and founding member of the European Academy of the Regions.
Nelu is married and has a daughter. He speaks Romanian, English, French and has fair knowledge of German and Dutch.
Ph.D. Ionica ONCIOIU, Founder and deputy chairwoman of the board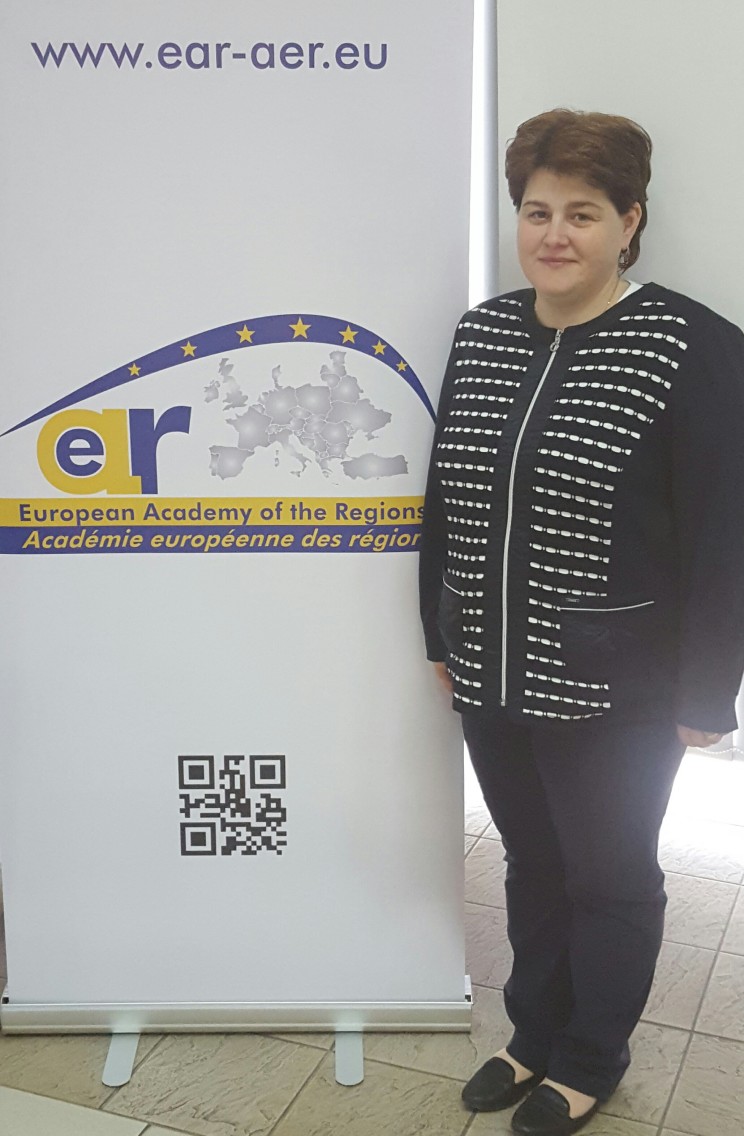 Ionica is romanian professor and she holds a Ph.D. in economy and accounting.
Ionica is deputy chairwoman of the board and the coordinator of the EAR Romania team. With two Ph.D. title in Economy and in Accounting she has a significant and strong expertise in European funds, since the beginning of accessing them by Romania in the pre EU accession and in business projects management.
She is a full member of Romanian National Association Evaluators and of Romanian Expert and Licensed Accountants.
She develop also an academic career by teaching in a practical manner the economy and accountig courses at Banking & Finance, Accounting and Business Administration Faculty from 2 romanian universities. Editor in Chief for the International Journal of Innovation in the Digital Economy. Her research interests include the development of SMEs, EU Funds, Project Management, Asset Management and E-Commerce Marketing and that is reflecting in articles and lectures published in international journals.

She is Editor in Chief for the International Journal of Innovation in the Digital Economy and has published in international journals. Her research interests include the development of SMEs, EU Funds, Project Management, Asset Management and E-Commerce Marketing.
Louis DELCART, Head of Department Regional Development
Born in Antwerp Belgium in 1951 in Belgium.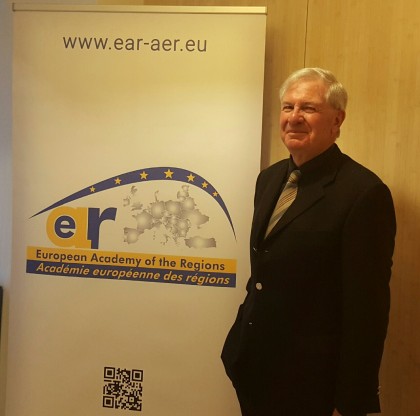 Master in Romance philology at the University of Leuven in 1973, Postgraduate in Marketing Management at the HUB University College in 1990, Bachelor of Business Administration from the University of Leuven in 1992, and Postgraduate in Property Management in 2007also at the KU Leuven.
After a carreer of 18 years at the BACOB Bank in Brussels, he started his own consulting firm, Cardone Consulting. In March 2004 he was appointed general manager of Haviland, the inter-municipal development agency of the Halle-Vilvoorde, the district around Brussels.
In March 2010 he became director Internationalisation and Innovation at VOKA – Chamber of Commerce Halle-Vilvoorde, a function of which he retired in June 2014. Since then he is again active as consultant in internationalisation of SMEs, in training and consultancy of banks as service provider to SMEs and in consultancy for local authorities in their role of stimulating the development of new business in their action area.
He is the former president of the «European Marketing Confederation» and vice-president of the Belgian-Ukrainian Chamber of Commerce.
Michaela PLONQUET – STRAKOVA, Head of Department Mobility, Transport and Environment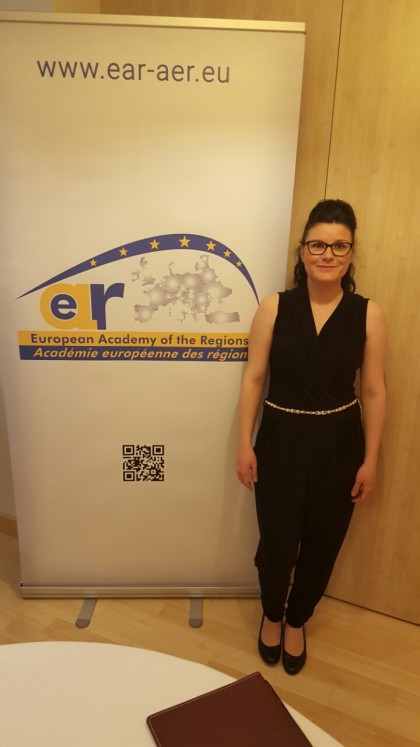 Michaela was born on 6th March 1985 in Czech Republic.
She is graduated in Business Administration – Marketing, Media and Communication and has gained her first experience in the international transport company Willi Betz  within the years 2005 – 2008 in Czech Republic, Germany and France, where she spent almost three years and ended there as a Fleet manager.
Then she switched to completely different sector, to the European Parliament, where she was working as a Head of Office of the Member of the European Parliament (Senior European Policy Advisor) for almost seven years from beginning of 2008 till September 2014, where she highly focused with an Employment and Social Affairs committee and Environment, Public Health and Food Safety committee and Cooperation between EU and Georgia, Azerbaijan and Armenia. Michaela was a Head of election's team in 2009 in Brussels for Czech Republic, where the MEP won his re-election.
In the meantime, Michaela is working as an External Speaker for European Commission in Brussels, where she is expert for the field of Employment, Environment, Health, Transport and Regions policy.
Michaela is married, has a son and speaks Czech, English, French, Dutch and Slovak.
Richard MURRUGARRA – CENTURION,  MSc, Head of Healthcare  Innovation and Government Policy Department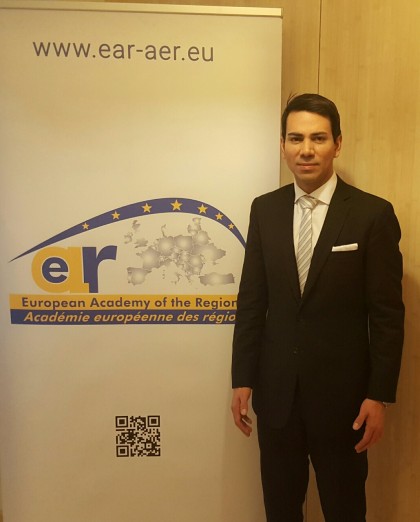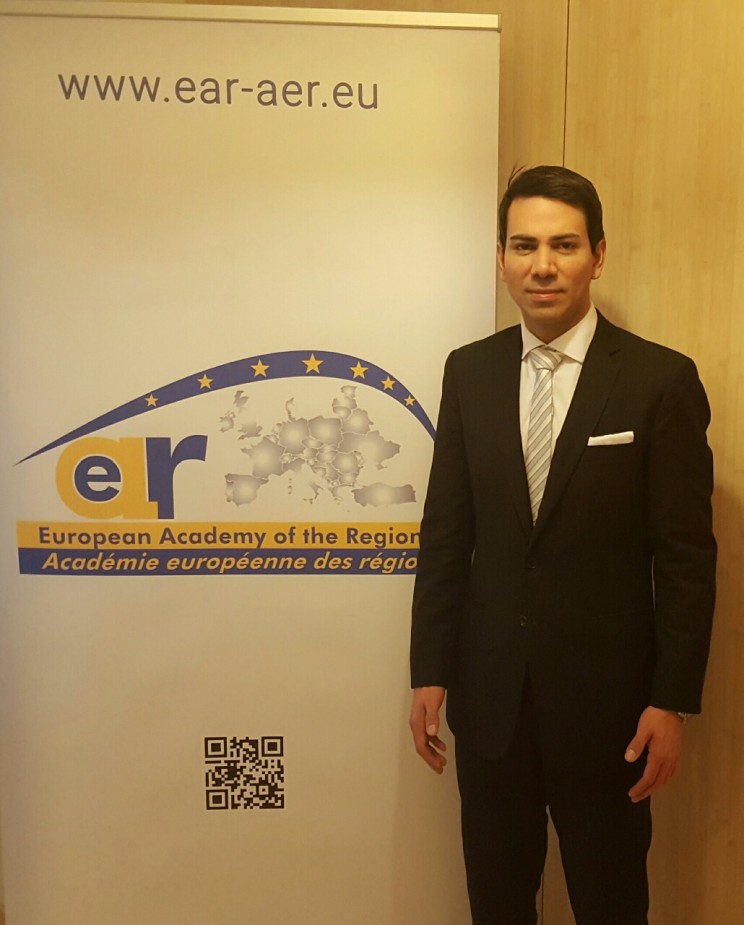 Richard is a Health Economist and strategic Market Access expert.  Currently the Director for Market Access, Government Policy & Health Outcomes for EUROPE & Emerging Markets at HeartWare.
Previously held positions: ROW Associate Director for Market Access at HeartWare & Sr Health Economics & Reimbursement Expert for Europe & Emerging markets at CMC – CMC (NL) & Synergus AB (Sweden)
His main specialty is to help MD manufactures to achieve both clinical and payer endorsement for the establishment of a long term sustainable reimbursement. Broad proven experience in Cardiology, Hepatology, Urology, Oncology .
He has the right combination of analytical and networking skills which has led to the creation of a valuable network with KOLs and reimbursement decision makers in key countries both at a national and regional/local level.
Richard is also responsible for the organization and coordination of KOLs in many reimbursement and health policy conferences as well as seminars across Europe resulting in an active involvement with Key reimbursement authorities, medical societies, decision makers and US-EU Trade Associations.
Yearly guest speaker at Erasmus Seminar – Entrepreneurship and MedTech Innovation and has given workshops at different MedTech holdings such as the Utrecht Holding.
Richard holds a BSc and MSc degrees in Econ & Business & Health Economics respectively. He actively follows leadership courses to keep him up to date in strategic management approaches.
Specialties:Reimbursement, Market Access, lobbying, therapy development support, Health Economics (Cost-effectiveness Analysis, Budget Impact Analysis, HTA).
He is fluent in Dutch, English, Spanish and Catalan and has a medium knowledge of French and Italian.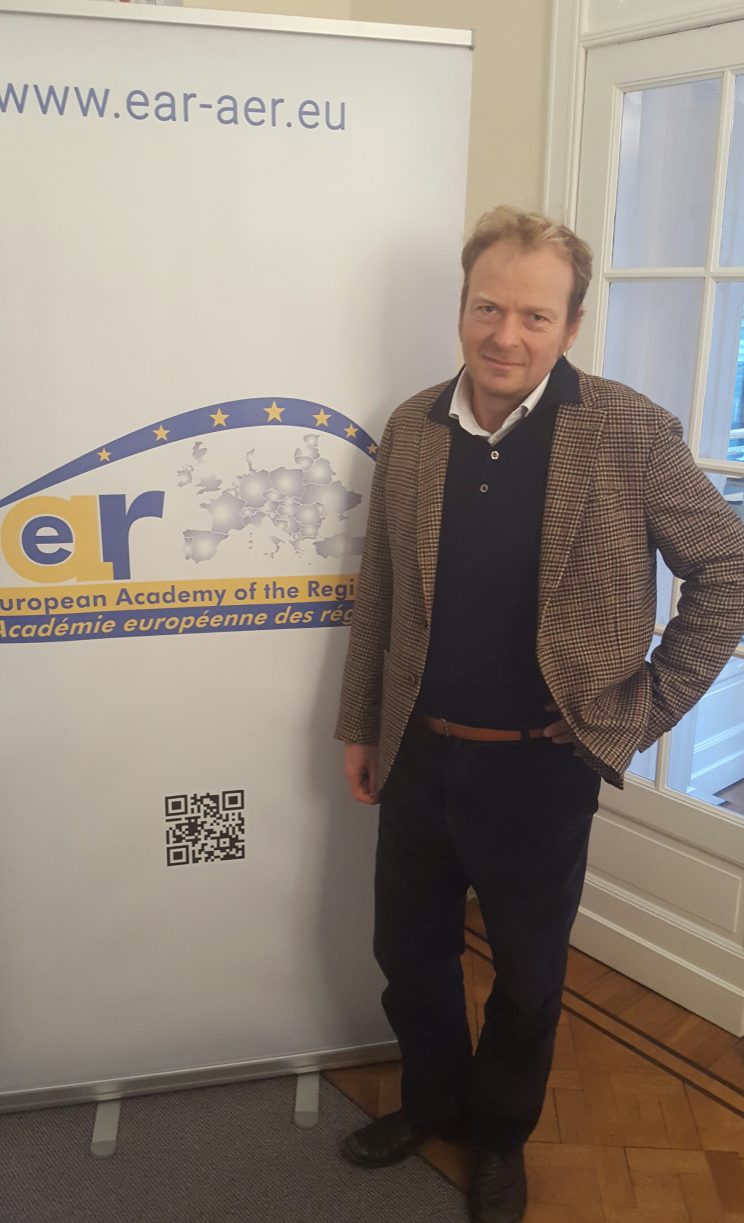 Dipl. Ing. Dr Stephan Ressl , Head of Energy Department (Edep)
Stephan has a degree in mechanical engineering from TU-Vienna and a subsequent PhD focusing on economics and industrial policy.
Until June 2016 he worked for the European Commission (Sec Gen SRSS) as the resident energy advisor to Cyprus authorities. Prior to the above position, besides active in consultancy he was partner and Managing Director in Mithras-Clean Energy GmbH, Mithras Clean Energy Italia srl and Wattpic Energia Intelligent focusing on solar energy projects. He founded his independent activity in October 2008.
He joined Econgas/OMV Group as Head of Business Development in June 2006 and was responsible for strategy, internal and external business development including strategic projects, new markets and regulatory affairs.
He served also as Vice Chairman of EFET Gas and in the Easee-Gas Board of Directors.
Before he worked in the European Commission DG TREN C-2 for more than two years, dealing mainly with gas market liberalisation items and the creation of the energy community.
He worked for GTE as Vice Executive Secretary from 2002 to 2004 after having joined OMV in late 2001.
He was previously project manager to set up the Austrian Energy Exchange EXAA and the Austrian Balancing Energy Agency AGCS.
Prof. Luigi A. Dell'Aquila, Coordinator of the European Funds Department (EUFdep)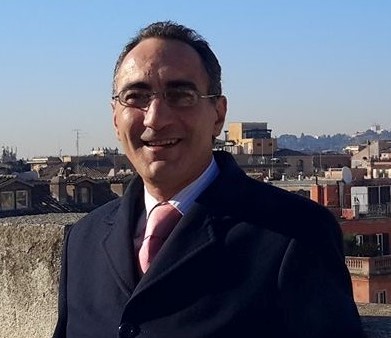 Luigi has a ten-year scientific, didactic and professional experience in the field of Economics, Policies and Programs of the European Union. In this regard, he held – among the positions received in the sector mentioned – the role of member of the Scientific and Institutional Committee of the Umbria Research Agency and that of Didactic Coordinator of the Second Level University Master in Public Management promoted and organized by the University of Studies of Perugia in partnership with the High School of the Ministry of the Interior, based in Rome, and IRI Management S.p.A. (Italy). More recently, he has been a member of the Technical Assistance Team at the Managing Authority of the Regional Operational Program (2007-2013) of the European Social Fund of the Calabria Region, and currently teaches as part of the Professional Training Course. on the subject of Strategies for Access, Management and Reporting of European Funds at the University of Studies "Magna Grecia" of Catanzaro and holds the position of Senior Expert in the field of Training and Consulting in the European Funding sector at EuroSystem Network Management S.r.L. of Rome (Italy). Finally, he was Senior Advisor of the Technical Assistance Team for the Managing Authority and Certification of the Regional Operational Program (2014-2020) of the European Social Fund of the Abruzzo Region and is, currently, Project Manager, on behalf of the Municipality of Santa Severina (Italy), of the City Network Project – based on the "Europe for Citizens" Community Program – named "European Network for Social Integration of Entrepreneur.
Drs. Reinherd Eichweber, Member of Healthcare Innovation and Government Policy Department (HCIGPdep)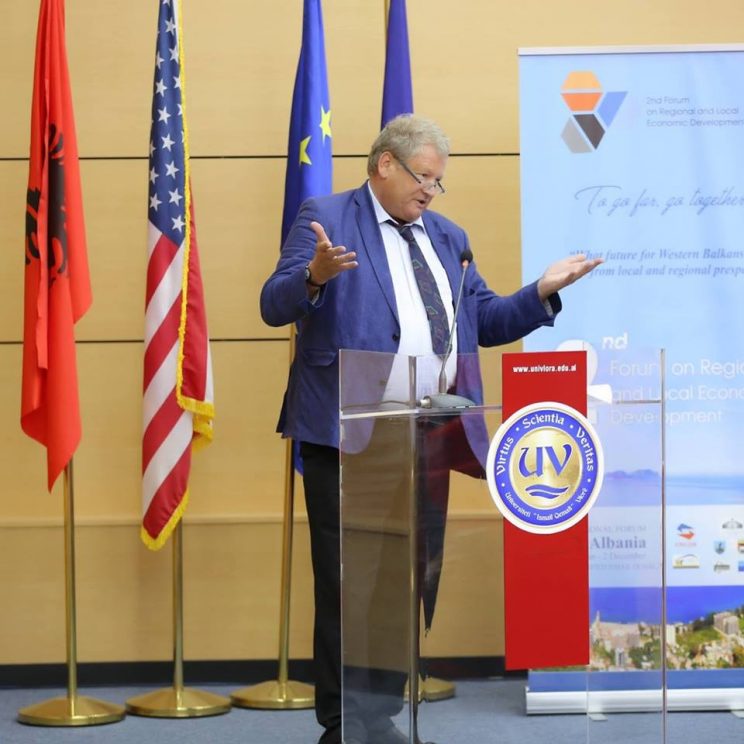 Reinhard Eichweber, Born 29.12.51, in Hamburg, Germany. While visiting school – and later while studying- working at the family company Kurt Eichweber and Precitronic – a company supporting aviation, specialized in simulation. In the 1970/ 80 studying medicine at the university of Amsterdam  and later specializing in Psychiatry/ Psychotherapy.
In the working time involved in leading positions in the Netherlands and projects to keep the patients outdoor within the community- reduce iatrogenic violence in the mental hospitals – crisis intervention- regional and intramural – as psychiatrist – intensives. In the later years switching more to the psychosomatic aspects and insurance aspects of the psychiatric-patients in Suisse. Now, Reinhard is retired and working as interim Psychiatrist in Germany and Suisse.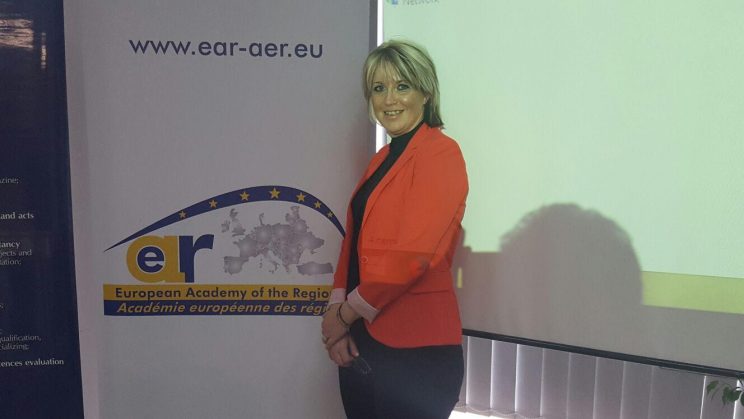 Mrs. Alina STANCIU, Coordinator of Marketing Events & Conferences Department
(MECdep)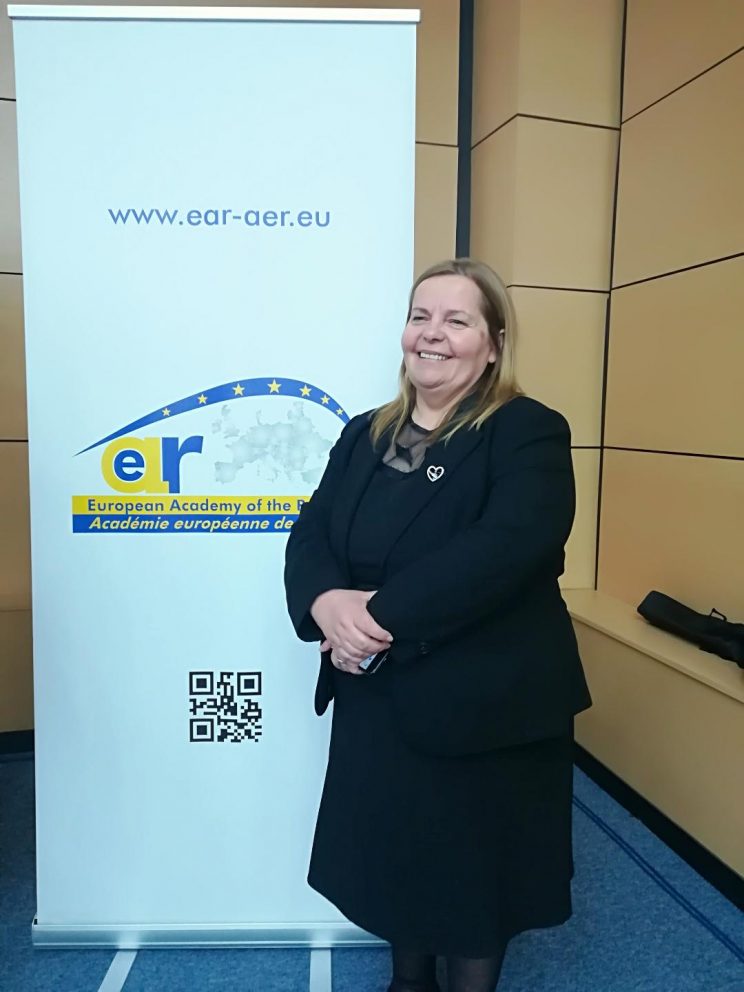 Luiza is Executiv Director at Centre for European Policy Studies on Regional and Local Development