EAR-AER Honorary Members Henri Malosse, 30th President of the European Economic and Social Committee (EESC), and Madi Sharma, British EESC representative accompanied members of the European Parliament (MEPs) Tomas Zdechovsky and Ryzsard Czarnecki forfeited their vacation time in order to show their support for the Maldivian people, and to witness first-hand, the country's slide into authoritarianism.
The delegation uncovered disturbing, undemocratic trends occurring in the archipelago. Attacks on democratic principles, combined with close ties to radical Islamist groups, brings the security of European tourists, business and investors into question.
In July, the European Council announced restrictive measures on the Maldives with the threat of targeted sanctions against individuals responsible for "undermining the rule of law or obstructing an inclusive political solution" in the Maldives, and those who have committed "serious human rights violations". Due to the EU's failure to specify the individuals they will be targeting, Yameen has declared the resolution as "false threats," and he discounts the EU's commitment to action.
MEP Ryzsard Czarnecki stated "Europe needs to do much more, and must coordinate with its international partners. But there should also be a warning to the people surrounding President Yameen who have committed human rights violations in his name: your names will be shared globally; there will be nowhere to hide. Yameen's only loyalty is to power and greed. In the future, he will not come to the defence of those keeping him in power now."
These are not false threats.  The individuals concerned should consider their actions, as European sanctions will have serious economic consequences. A travel ban and frozen assets will impact business owners, thus stifling political support for those responsible for these violations.  MEP Zdechovsky ended by saying "the international community will not stand by and accept a false election result; they will act together against the perpetrators – Europe is serious, its Members States are concerned and together uphold democracy and the democratic process."
Mr. Malosse added "the situation in the Maldives is a threat for the entire international community and concerns all of us. This situation could happen anywhere in a world where an ambitious apprentice-dictator builds a prison for his or her own people, supported by an aggressive superpower and terrorist groups. We will not let Yameen transform the paradise islands of the Maldives to a hell. If Yameen wins with threats and fraud, we won't just ban his close friends, we will ban the whole country from tourism and investment."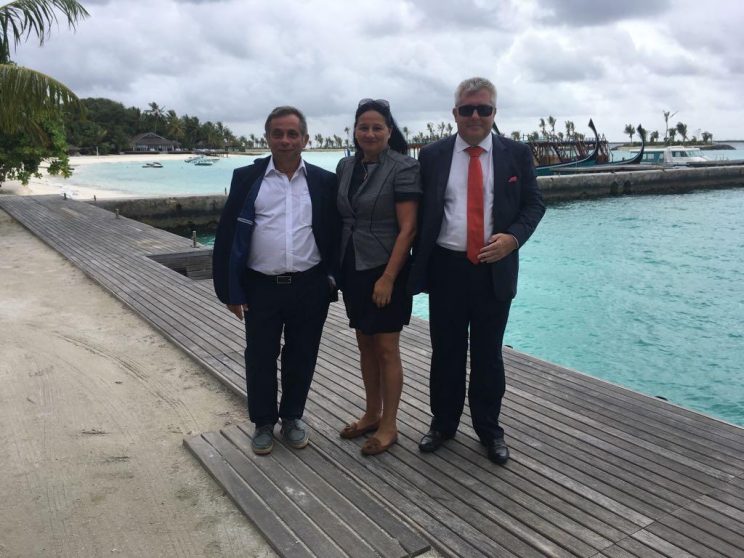 sourse:  http://eptoday.com/the-edge-of-the-chasm-threats-to-maldivian-democracy/
http://eptoday.com/the-edge-of-the-chasm-threats-to-maldivian-democracy/