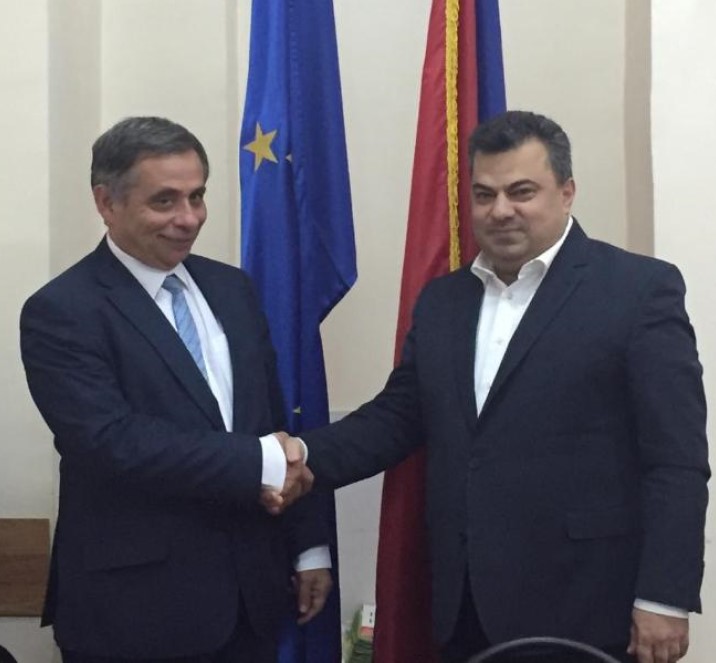 Our Honorary Member Henri Malosse had today in Yerevan, Armenia, a very interesting meeting with Emil Yeritsyan, President of the Armenian Union of Communities and the Co-Chair of the Conference of Regional and Local Authorities of the Eastern Partnership (CORLEAP).
"I am very impressed by the dynamism of the Armenian Union of Communities in launching project to build capacities in Armenia, namely on training staff and elected members, energy efficiency projects, economic development, dialogue with citizens, and NGOs" said Mr. Malosse.
"There are promising perspectives of cooperation with EAR, in particular on the question of autonomy and competences of the regions, in the next weeks EAR will come back with some proposals for a future cooperation" added Mr. Malosse.