During a key stakeholders' debate "Concept of the subprogram for Eastern Partnership (EaP)- ECIPES Program" on 24th September 2019, organized in the European Parliament, organized by IDEP Moldova, Mr. Calestru Iurie, program director of IDEP, argued for creating a special EU fund for projects in the Eastern Partnership countries that are not to be decided and patterned by the governments but by the citizens. He called for a pilot project to be launched in Moldova and to roll out the experiences from it across the other Eastern Partnership countries, Ukraine and Georgia. The project would serve to give young potential entrepreneurs the opportunity to start their businesses even though they did not have the necessary capital resources.  He insisted that the constant emigration from Moldova can only be stopped if people have a good future perspective in their own country. His vision of that future perspective is within the EU.
In a reply to the proposal, ALDA coordinator for the Eastern Partnership countries, Mr. Alexandru Coica, testified that this proposal is consistent with a decentralization movement that is under way in many European countries. He argued in the first instance for the establishment of the necessary decentralized structures and for providing them with the necessary resources, before embarking on projects that should be embedded regionally.
EAR-AER director Louis Delcart endorsed these objectives. He argued that " decentralization is very useful for regional development initiatives and that these would gain the best support through the establishment of triple or quadruple helix partnerships in the different regions, bringing together universities and technical colleges, local and regional authorities, the business community and the civil society on a structural basis". Specifically, he warned that his experience in Moldova has shown that many natural partners have yet to start a dialogue with each other. An experience of a successful EU-funded initiative in 2018 to improve the Visibility and Communication of the Association Agreement and the impact of DCFTA on local businesses has taught him that this initiative not only brought the various civil servants together for the first time and made them enter into dialogue with each other. It was also for the first time that the local antennas of the National Chamber of Commerce had to compile a database to invite companies to information sessions in the regions.
In his keynote speech, MEP and former Romanian President Traian Băsescu stated that Moldova would be best served if the EU were to support Romania in extracting Moldova from the sphere of influence of Russia. He argued for stepping up efforts to connect Moldova to Romanian energy supply and thereby making it less dependent on energy supply from Russia and Ukraine. MEP Siegfried Mureşan underpinned these proposals by calling for an increase in the 2020-2025 budget for Moldova so that 50% of it could be spent on securing energy supplies from the EU.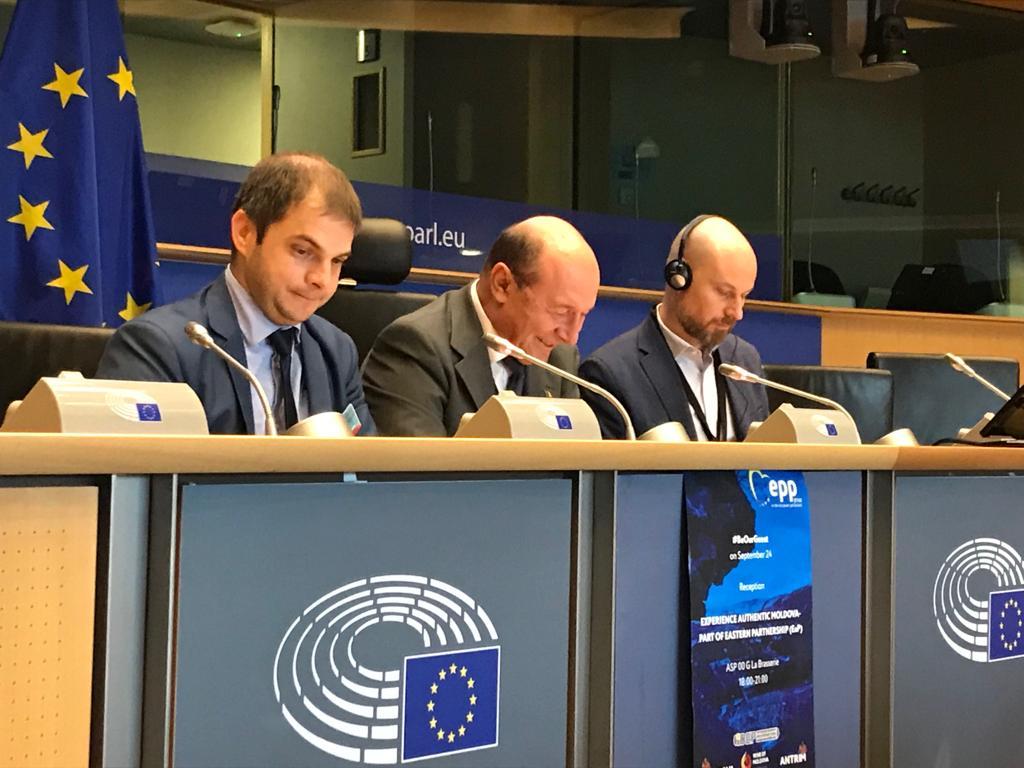 Furthermore, Mr. Calestru Iurie underlined that it was also on the initiative of President Băsescu that Romanian-speaking citizens of Moldova could apply for Romanian citizenship and thus also acquire a Romanian passport that allowed them to work within the EU. More than 1 million Moldovans used this facility.
MEP Marian-Jean Marinescu stated that Moldova has recently become the most pro-European government for 25 years and that this opportunity should be taken to implement the necessary reforms in order to strengthen existing democracy. The other guest speakers such as MEPs Lukas Mandel and Vladimir Bilcik argued in addition insisted on the necessary reinforcements of the rule of law. But the first one also asked to pay a great deal of attention to qualitative and future-oriented education for young people and continuing education for those who are already working, in order to build up capacities for Moldova's own economy to thrive.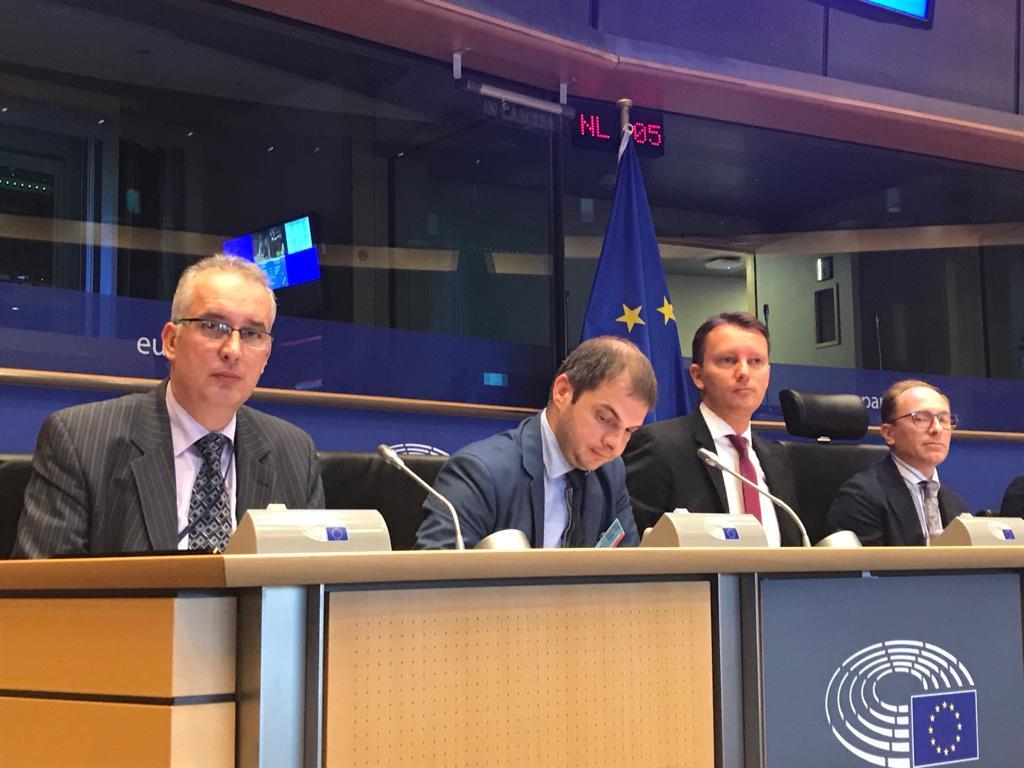 The debate was concluded by EAR-AER president Nelu Neacsu stated "The Republic of Moldova is a country with strong European aspirations, which shares a history and a common language with my country of origin, Romania. I believe that these aspirations should be encouraged and, in my opinion, a first step in this direction is to ensure the easiest access of Moldovan citizens to useful and quality information on the European Union and the relevant funding opportunities. Given our experience in Romania and Moldova, Albania, Turkey and Georgia, the European Academy of the Regions supports your efforts and we are ready to participate in future projects with our experts".