The kick-off meeting is the first action of the project "Improvement of Women Entrepreneurship with the EU" that EAR-AER and ERSIAD will cooperate on, as part of the roll-out action on promoting female entrepreneurship within the European Project "Supporting Civil Society Dialog between EU and Turkey".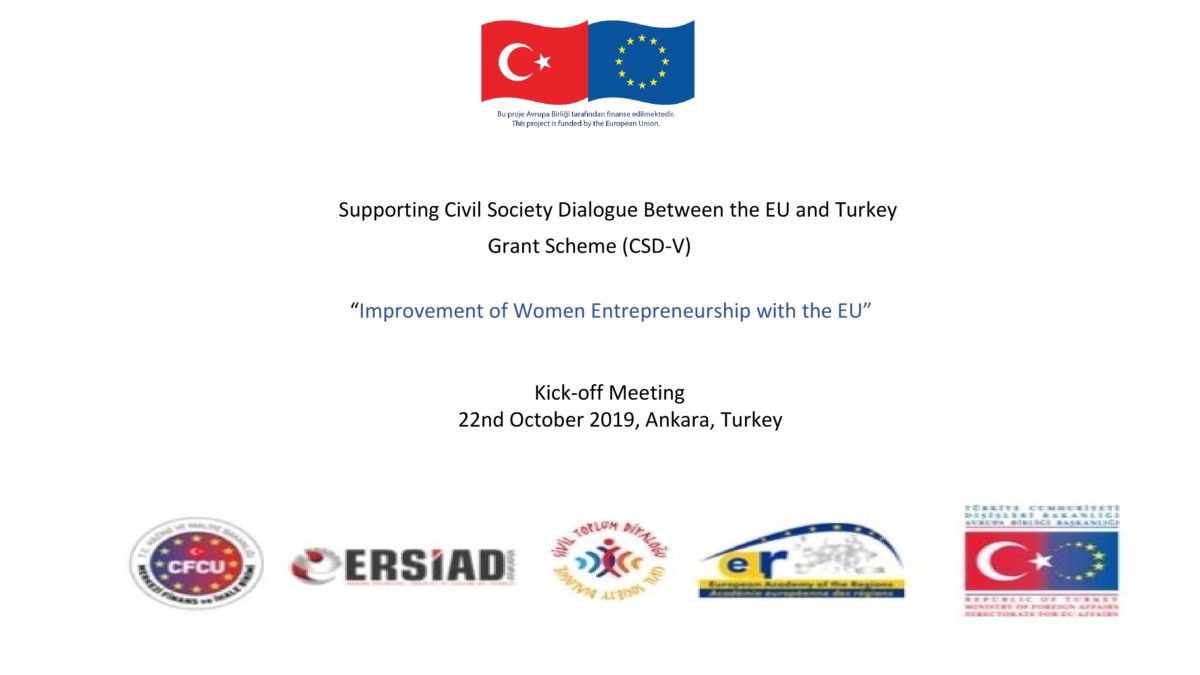 The event will gather more than 50 participants, with representatives from public and private sector, academia and media, as well as CSOs and NGOs. EAR-AER will be represented by four experts that will deliver presentations on the main issues related to women entrepreneurship, economy, local and regional development with the aim to provide insight into to field of women entrepreneurs from the EU perspective.
In the coming days, EAR-AER will organize a study visit in Brussels for 15 representatives from public institutions and NGOs from Turkey, to meet with related institutions of the EU.