EAR-AER was organising the study visit for the lead applicant ERSIAD Ankara Turkey between  13 -16 of November 2019 in Brussels in the premises of EESC (European Economic Social Committee).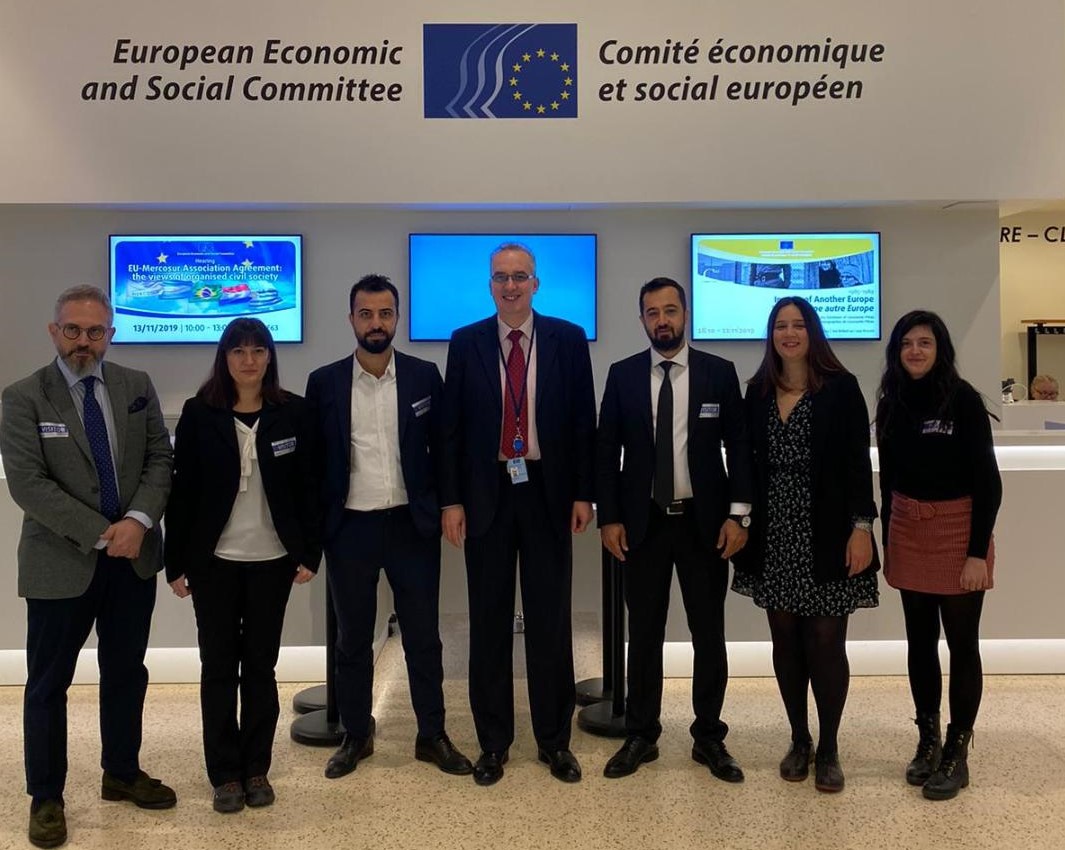 The ERSIAD Ankara Brussels Study visit was part of the roll-out action on promoting women entrepreneurship within the European Project "Supporting Civil Society Dialog between EU and Turkey".
Representatives of ERSIAD Ankara and CSOs representatives in Turkey working on developing women entrepreneurship in the region took the opportunity to learn about EU's steps, actions and policies to foster a women entrepreneurial culture.
EAR-AER  organised meetings with EU officials from the European Commission, Directorate General Neighbourhood and Enlargement Negotiations (DG NEAR), Unit A5, Turkey – Mr. Andres Moya San Martin, Directorate General for Internal Market, Industry, Entrepreneurship and SMEs (DG GROW)-Mrs. Dana Adriana Puia Morel, the European Economic Social Committee (EESC) – Mr. Nelu Neacsu, the European Committee of the Regions (COR)- Mrs Simona Livideanu, and representatives of European and Belgian Associations such  as:  KAGİDER (Women Entrepreneurs Association of Turkey) – Mrs. Aslihan Tekin, SME Europe of the EPP – Mr. Horst Heitz, SETA Brussels ASBL- Mrs. Kevser Erol, Brussels University – Mr. Louis Delcart.
A panel debate on "Women Entrepreneurs in Europe" was organised on Friday afternoon moderated by Mr. Louis Delcart – visiting professor of Brussels University & EAR-AER board member with the participation of Mrs. Sonia Pypaert- Founder and Managing Director of The Baby`s Corner Belgium.
The outcomes of the these meetings will be presented in the two workshops one in Ankara on the 6th December and the second one in Erzincan in the 24th January 2020.