Sponsored officially by the KAPSAM Centre for Strategic Public Policy Research -and unofficially by Amazon- and organised by DEIK Business Diplomacy, took place on 27th May in the Conference Hall of the Billkent Hotel in Ankara, a conference: "How Turkey Should Prepare for the EU's Circular Economy Targets?". The program consisted of 2 panels in Davos' style.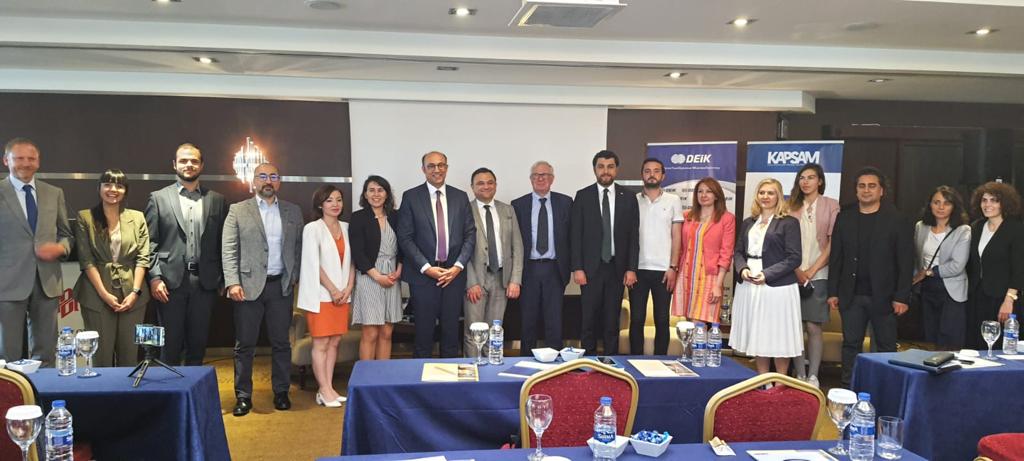 EAR-AER board member Louis Delcart had been invited to do the introductory speech, referring to his recently published book: "Towards a Circular Economy: the Great Experiences Book".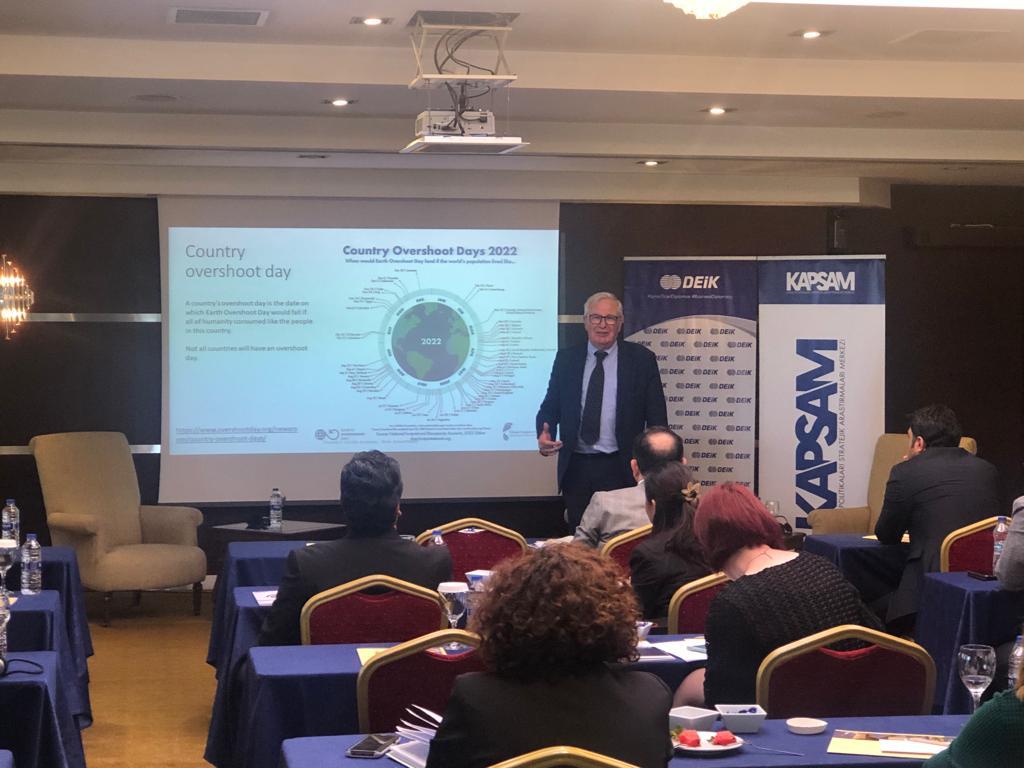 During the first panel session interviewer Mrs. Rabia Aktaş challenged both M.Delcart and Prof. Dr. Erdem Görgün of the Istanbul Technical University and an eminent specialist of the development of circular economy items in Turkey. Questions went about what difficulties Turkey should overcome when taking part in the EU's Green Deal. During the second panel, a comprehensive introduction was made by Deputy director general of the Ministry of Trade, Mrs. Bahar Güçiu about the participation of Turkey in the Green Deal program. During the panel she was interviewed together with M. Volkan Aydeniz, Sustainability Director of Tetra Pak about the continuous innovation steps companies with goodwill towards a sustainable economy assisted by the universities should take. We counted some 75 attendants, many from various ministries, universities and institutions.
We wish to congratulate M.Samet Serttaş, director of Herbalife Nutrition and Mrs. Aktaş, of Ínvist Strategic Consulting for the organisation of this remarkable conference.