Together with master students from Romania, North Macedonia and Turkey, the five EAR-AER master students (Alexandra, Celia, Sharon, Tom and Ines-Fabiolla) have successfully attended the Erasmus+ training on the project "European Youth Alliance For Green Future" held in Istanbul, Turkije, 4-12th of September 2022.
Speakers from Altinbaș University, along with Bağcilar Municipality representatives and WALD (World Academy for Local Government and Democracy) members have covered topics concerning the Green Deal growth strategy, climate neutrality, carbon footprint, circular economy, energy policies, social cohesion, globalization and human rights, encouraging both a deeper awareness of the current SDG-11 situation in Istanbul, Turkey, as well as cultural debates on active citizenship and participatory democracy.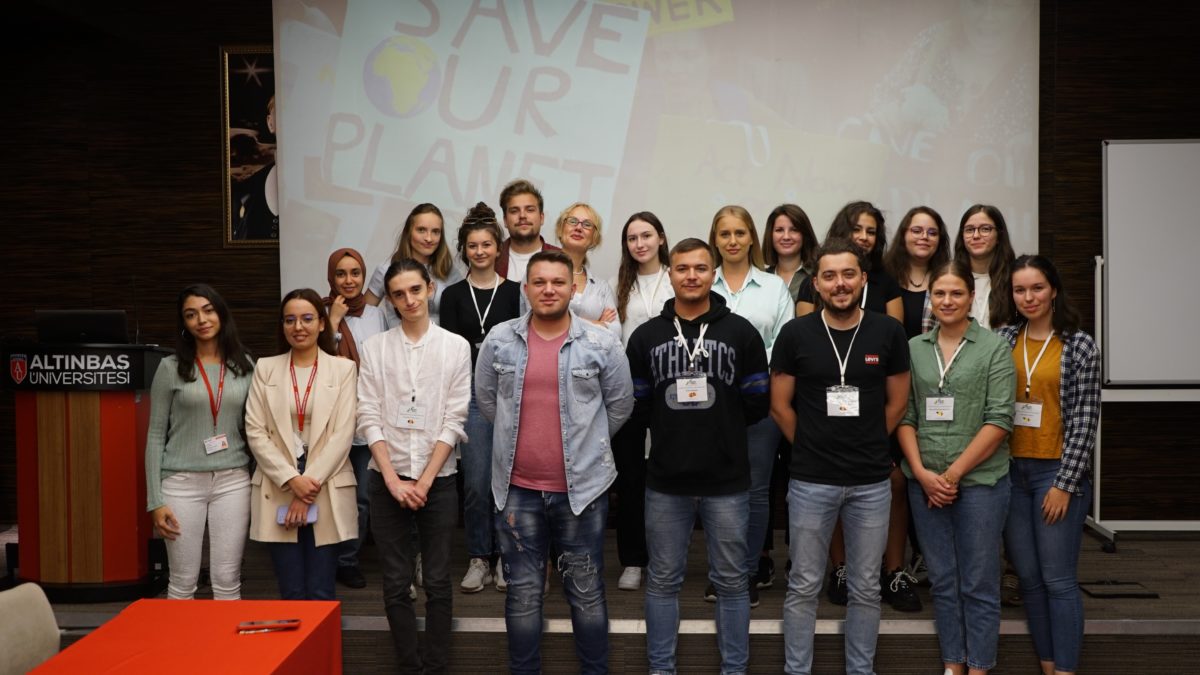 Together with the Mayor of Bağcilar Municipality and WALD Chairman, a Youth Assembly and Town Council Simulation offered the guest students a space where their voices could be heard, addressing concerns on both regional and global targets.