Following the successful 1st Forum on Local and Regional Economic Development organised last year in Istanbul, EAR-AER and its Turkish partners decided to organise the 2nd Forum in Ankara during 26-28 May 2022. The Forum will be hosted by the Ankara Municipality.
The first success also meant that we were able to bring speakers and thus examples from a much larger number of countries, such as the president of the Union of Mayors of Turkey, two Turkish mayors (Ankara and Nazili Municipalities) one Romanian Member of Parliament as well the Romanian Deputy-Mayor of Ramnicu Valcea Municipality, the Mayor of Drenas, Kosovo*, officials from the Turkish Ministry of Foreign Affairs, representatives of non-profit associations. There will also be speakers from Somaliland, such as the Minister of Endowment and Islamic Affairs, the general director of the Ministry of Trade and Tourism, and the Mayor of Hargeisa, the capital of Somaliland.
A "Training on the European Funds" would be organised on the second day of the Forum on 27th May 2022 with presentations on: "The role of local authorities in ecological development", " How to write a competitive proposal to receive EU funding","The Collaborative Process in the Implementation of European Funds", "Incoming projects to be implemented with European funds" and "The Renovation Wave: A useful tool for the Romanian Municipalities".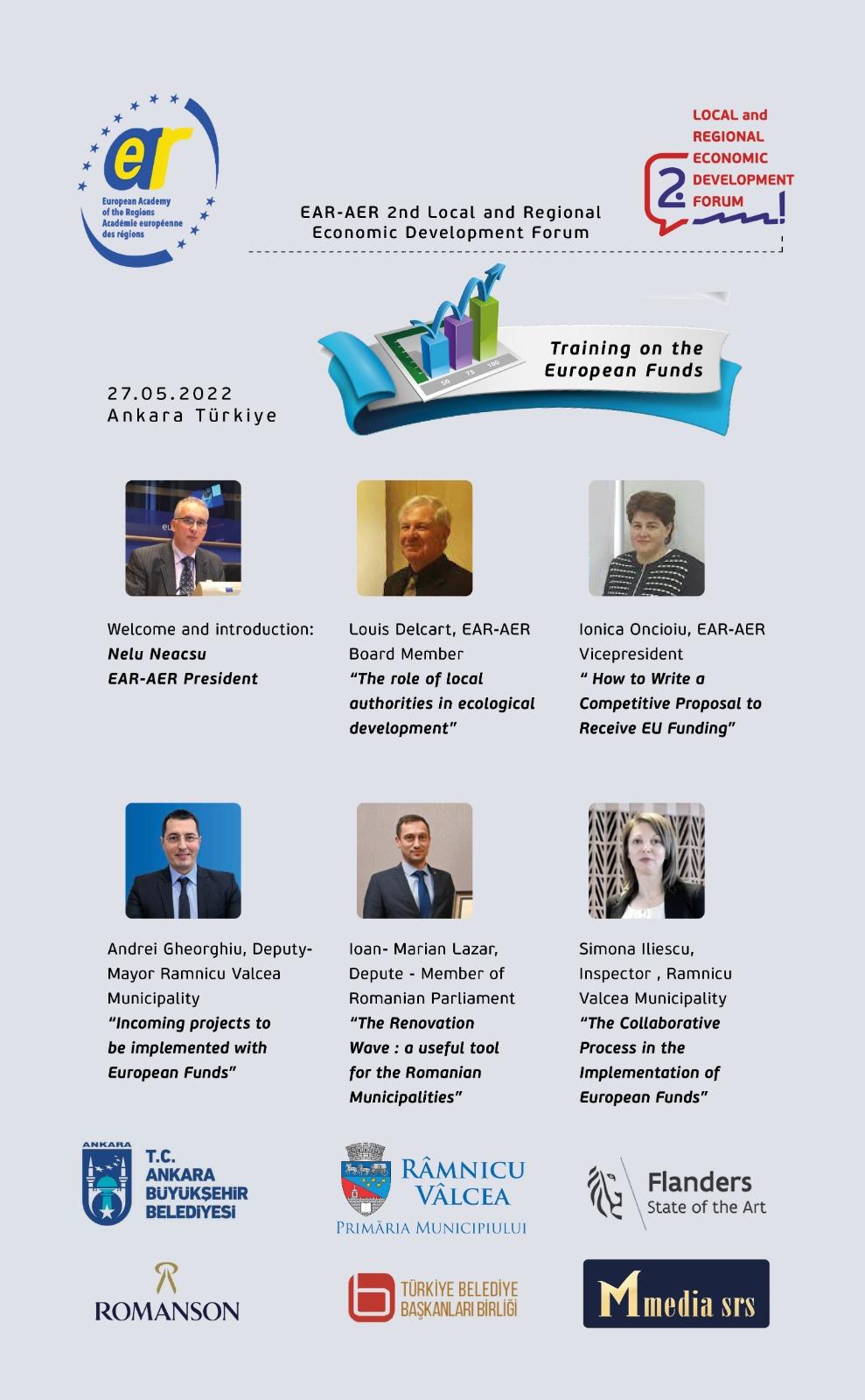 During a separate ceremony, EAR-AER board member Louis Delcart will present his book: "Towards a circular economy" (Lambert Academic Publishing 2022) [1], at which members of the EU delegation and UNDP delegation Turkey will give their findings on the ideas presented.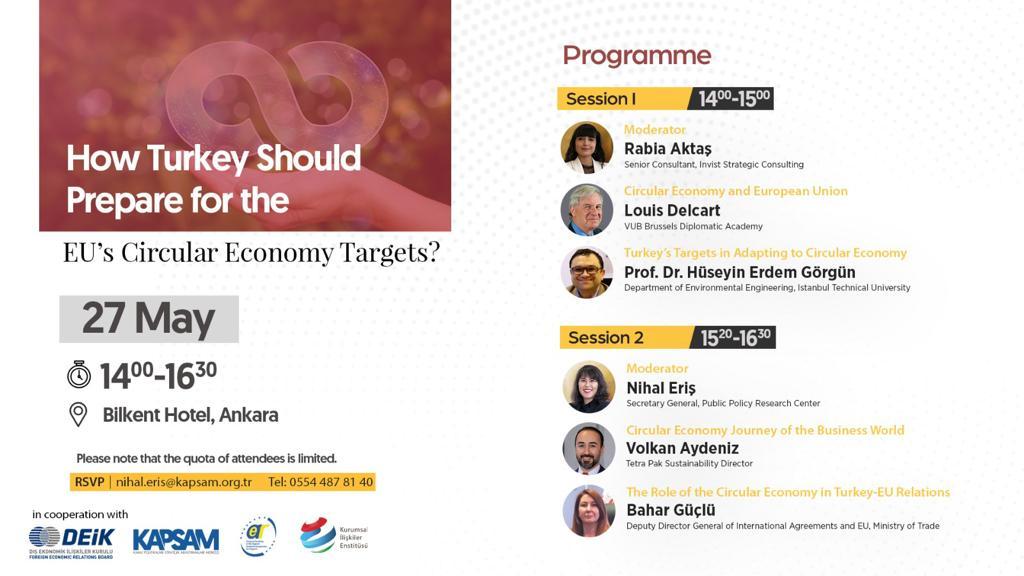 The Forum is an initiative of the EAR-AER and is organised with the Municipality of Ankara, with the financial support of the Government of Flanders and sponsored by Idea Global.
If you would like to participate, please confirm your participation at office.turkey@ear-aer.eu no later than May 25, 2022.
We are looking forward to seeing you in Ankara!
---
[1] https://www.morebooks.shop/store/gb/book/towards-a-circular-economy/isbn/978-620-4-74455-1